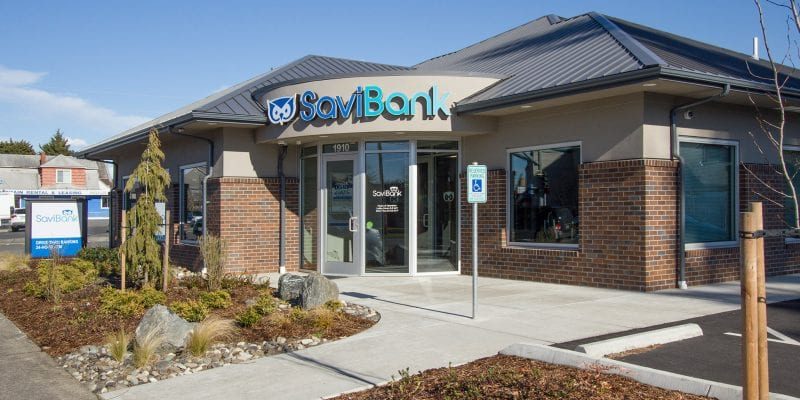 October 9th, 2019
SaviBank Opens Full-Service Branch in Concrete
Concrete was losing its only bank branch until SaviBank stepped in.
MOUNT VERNON, WA, October 7, 2019 — SaviBank, headquartered in Skagit County, announced the opening of a new full-service branch in Concrete, WA. The new branch is located at 45872 Main Street, the site of the old Columbia Bank branch. New hire, (but familiar name), Lynette Gentry, is running the new office just as she has for the last 10 years.
SaviBank has deep roots in Skagit County, being the only local community bank headquartered here. "SaviBank is committed to the Skagit community and keeping Concrete's heart of local business and personal banking open for generations to come—continuing our mission to bring long-term success to our clients and community," says SaviBank Chairman and CEO, Mike Cann.
SaviBank announces their expansion into Concrete at a time when local business owners and leaders were fearing the repercussions of not having a local bank.
SaviBank President, Andy Hunter added, "We understand how much a community relies on its local branches; from businesses handling their deposits and obtaining cash supplies, to economic development, to residents who prefer to bank in-person. As a community bank, we believe this is the right thing to do."